2018 Scholar Award Winners
Kristopher Bosse, MD | Children's Hospital of Philadelphia – Philadelphia, PA
Dr. Kristopher Bosse is an Instructor in the Division of Oncology and the Department of Pediatrics at the Children's Hospital of Philadelphia (CHOP) and the Perelman School of Medicine at the University of Pennsylvania (Penn). Dr. Bosse graduated summa cum laude with honors from Bowdoin College and he completed his medical degree and training at Penn and CHOP. Dr. Bosse is a physician-scientist focused on the pediatric cancer neuroblastoma. After starting his research career focused in the physical sciences, he was awarded a prestigious Howard Hughes Medical Institute Training Award during medical school to investigate the functional mechanisms underlying several neuroblastoma predisposition loci discovered via a genome-wide association study approach.
Dr. Bosse remains interested in defining how both common and rare genomic variation predisposes to pediatric cancers. Most recently, he has focused on deciphering the functional implications of rare BARD1 nonsense mutations enriched in the germline of neuroblastoma patients. Dr. Bosse is also currently part of a large collaborative effort funded by a St. Baldrick's Foundation-Stand Up to Cancer grant to bring the fields of genomics and immunology together to develop new immunotherapies to combat childhood cancers. Specifically, Dr. Bosse is using an integrated genomic and functional approach to identify and validate novel cell surface molecules for immunotherapeutic targeting in high-risk neuroblastoma, including novel GPC2-directed immunotherapies. During his brief medical and research career, Dr. Bosse has published 17 peer reviewed manuscripts and has received several fellowships and awards to support and recognize his laboratory research. Dr. Bosse ultimately aims to develop a translational research career with the goal of bringing novel laboratory discoveries in the most aggressive pediatric malignancies to the clinic to make impactful improvements in clinical care.
Vivian Chang, MD | University of California – Los Angeles, CA
Dr. Vivian Y. Chang is a pediatric hematologist-oncologist at the University of California, Los Angeles. She developed an interest in cancer predisposition during fellowship while working on genomic characterization of congenital acute lymphoblastic leukemia in Dr. Stanley Nelson's lab, where she learned the workflow for analyzing next-generation sequence data as well as wet-lab techniques in the lab of co-mentor Dr. Kathleen Sakamoto. She also completed a unique Master's program in Bioinformatics at UCLA, designed specifically for clinician-scientists, and successfully completed courses in genomic technology, advanced human genetics, and seminars on advanced methods in computational biology and genomics.
Since joining UCLA as a junior faculty member, Dr. Chang established one of the first multidisciplinary genomics clinics with colleagues in genetics, in order to provide comprehensive care to patients with or suspected to have genetic cancer susceptibility. Since 2015 she has been pursuing additional training in Dr. John Chute's lab focusing on the bone marrow microenvironment and its role in injury and cancer susceptibility, which is the topic of her NIH K08 award.
Junne Kamihara MD, PhD | Dana-Farber Cancer Institute – Boston, MA
Junne Kamihara is a Pediatric Oncologist at the Dana-Farber Cancer Institute and Boston Children's Hospital. Junne graduated from the Harvard-MIT Program in Health Sciences and Technology and completed her MD at Harvard Medical School and PhD at MIT. Her graduate studies were focused on the role of gene conversion events in shaping haplotype structure. She then pursued pediatric residency training at Boston Children's Hospital, followed by a fellowship in Pediatric Hematology/Oncology at the Dana-Farber Cancer Institute (DFCI) and Boston Children's Hospital.
Junne's research is focused on understanding the genetic determinants of cancer development in children. She co-led the establishment of the Pediatric Cancer Genetic Risk Program at DFCI which she continues to direct. The program serves as a multidisciplinary clinical program as well as a research infrastructure for addressing questions of genotype/phenotype, early detection, and cancer screening.
Daniela Robles-Espinoza, PhD | International Laboratory for Human Genome Research – Queretaro, Mexico
Daniela obtained her Ph.D. in 2015 from the University of Cambridge, UK under the supervision of Dr. David Adams. During her PhD and postdoctoral research, performed at the Wellcome Sanger Institute, she studied the mechanisms of genetic predisposition to melanoma, an aggressive skin cancer, and investigated the relationship between common germline variants and somatic mutation burden. She currently leads the Cancer Genetics and Bioinformatics group at the International Laboratory for Human Genome Research, part of the National Autonomous University of Mexico. Here, she is studying the causes and molecular drivers of acral lentiginous melanoma, the most common type of melanoma in Mexico, as well as the interplay between genetic ancestry and tumour clinical characteristics. Her other interests lie in the development of software tools to interpret and visualize genome sequencing data, the biological interpretation of GWAS hits, and the functional testing of candidate melanoma-predisposing variants.
2017 Scholar Award Winners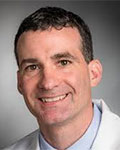 Andrew Aguirre, MD, PhD | Dana-Farber Cancer Institute – Boston, MA
Andrew Aguirre, MD, PhD, is a physician-scientist at Dana-Farber Cancer Institute and the Broad Institute of Harvard and MIT. Dr. Aguirre received his undergraduate degree from University of Michigan and then earned his Doctor of Medicine and Doctor of Philosophy from Harvard Medical School. He completed a residency and chief residency in internal medicine at Massachusetts General Hospital (MGH), and then trained in medical oncology at Dana-Farber and MGH.
Dr. Aguirre's graduate work focused on developing mouse models of pancreatic cancer in the laboratory of Ronald DePinho, MD. He performed post-doctoral studies with William Hahn, MD, PhD, using functional genetic approaches to identify and validate potential novel therapeutic targets in KRAS-mutant cancers such as pancreatic cancer. He has recently started an independent laboratory at Dana-Farber Cancer Institute where he continues to focus on understanding the genetics and biology of pancreatic cancer, with the goal to improve treatments for patients suffering from this disease.
Donita Brady, PhD | University of Pennsylvania – Philadelphia, PA
Donita C. Brady, PhD joined the department of Cancer Biology in the Perelman School of Medicine at the University of Pennsylvania on July 1, 2015 as an Assistant Professor. The research interests of her laboratory lie at the intersection of how cells use metals like copper to communicate and when to leverage those unique connections to forestall cancer progression. Donita came to Penn from the laboratory of Christopher Counter, Ph.D., Professor of Pharmacology and Cancer Biology and Associate Professor of Radiation Oncology at the Duke University School of Medicine.
As a postdoctoral researcher at Duke, she and a team of researchers discovered that reducing the availability of the micronutrient copper to certain types of cancer could slow their growth. Prior to her time at Duke, Donita earned her doctoral degree in Pharmacology at University of North Carolina at Chapel Hill in the laboratory of Adrienne D. Cox. Ph.D. In graduate school, Donita researched how cancer cells hijack normal cellular functions to alter their shape. Brady grew up in the Virginia Beach area and went to college at Radford University in the Southwest part of Virginia where she majored in Chemistry and played Division I softball. Donita was recently named the seventh Presidential Professor at the University of Pennsylvania, the highest honor for newly recruited faculty with outstanding qualifications who contribute to diversity and inclusion.
W. Clay Gustafson, MD, PhD | University of California – San Francisco, CA
W. Clay Gustafson MD/PhD - Dr. Gustafson is a pediatric oncologist/physician scientist at the University of California San Francisco. His laboratory focuses on leveraging the basic biology of pediatric cancers for the discovery and development novel targeted therapies to treat MYC driven cancers. Dr. Gustafson also has a clinical focus on novel therapeutics and early phase clinical trials for the MYCN driven cancer neuroblastoma. His undergraduate training was at Rice University (B.A. Biochemistry and English Literature), and he completed his MD/PhD training at the University of Texas Medical Branch. He went on to complete a pediatric residency at the University of Texas Southwestern Medical center followed by a fellowship in pediatric hematology-oncology at UCSF where he recently joined the faculty with his own independent lab.
During his fellowship work in the lab of William Weiss, and in collaboration with Kevan Shokat at UCSF, he developed a novel "conformation disrupting" inhibitor of Aurora Kinase A which disrupts a scaffolding function to target MYCN for degradation in neuroblastoma and other MYCN driven cancers. His lab has also performed preclinical experiments in an array of mouse models of MYCN driven neuroblastoma with targeted inhibitors which indirectly target MYCN and MYC. The lab has a continued focus on development of conformation disrupting inhibitors of Aurora Kinase A and other MYCN and MYC directed therapeutics.
Mara Sherman, PhD | Oregon Health & Sciences University – Portland, OR
Mara Sherman got her undergraduate degree from Cornell University, where she graduated cum laude in Biological Sciences. She got her Ph.D. in Molecular Biology from the University of California, Los Angeles, where she studied transcriptional regulation of B cell development and dysregulation of these key transcriptional networks during lymphomagenesis. After graduating, she moved to the Salk Institute for postdoctoral training in the lab of Ronald Evans, where she proposed to study the roles of nuclear hormone receptors in transcriptional regulation of the tumor microenvironment. She focused on the tumor microenvironment of pancreatic cancer and identified the vitamin D receptor as a master regulation of stromal fibroblast fate and function during pancreatic tumorigenesis; this work also suggested therapeutic potential of synthetic analogs of vitamin D that are resistant to classical degradation pathways, which are highly upregulated in pancreatic cancer. She went on to study microenvironmental regulation of gene expression in the epithelial compartment. She found that pancreatic cancer stromal cues induce a transcriptional and metabolic program that significantly overlaps with previously established, KRAS-regulated programs, suggesting that microenvironmental and cell-autonomous networks may converge on gene regulatory effectors to support tumor growth. She implicated the cancer epigenome, and histone acetylation in particular, downstream of oncogenic signals and microenvironmental cues, and showed that BET bromodomain inhibition could suppress stroma-inducible gene regulation in vitro and suppress pancreatic tumor growth in vivo.
Mara then moved to Portland to start her lab as an Assistant Professor in the Department of Cell, Developmental & Cancer Biology at Oregon Health & Science University. The Sherman lab aims to understand the transcriptional and epigenetic gene-regulatory networks that underlie tumor-stroma interactions in pancreatic cancer, and to target these networks for therapeutic benefit. Our research focuses on the tumor-permissive molecular mechanisms underlying fibroblast function, and how these stromal mechanisms affect cell fate and function in the pancreatic epithelium with respect to gene expression, metabolism, and growth.
2016 Scholar Award Winners
Uri-Ben David, Ph.D. | The Broad Institute – Cambridge, MA
Uri Ben-David received his PhD from the Hebrew University of Jerusalem, Israel. His graduate studies focused on the genomic instability and tumorigenicity of human stem cells. He developed a method to infer aneuploidy from genome-wide gene expression data, characterized chromosomal instability in stem cell cultures, and identified aneuploidy-dependent vulnerabilities of pluripotent cells.
He is currently a postdoctoral fellow at the Broad Institute of MIT and Harvard, where his research focuses on understanding the cellular origins, functional consequences and potential vulnerabilities of aneuploidy and chromosomal instability in cancer. Specifically, he's characterizing the landscapes of chromosomal aberrations in cancer models (cell lines, genetically engineered mouse models and patient-derived xenografts), and compares them to those observed in human tumors. By performing large-scale, multi-dimensional, cross-species analyses, he's trying to identify context-dependent recurrent aneuploidies, genes that may drive them, and dependencies that may be associated with them.
Lilian Kabeche, Ph.D. | Massachusetts General Hospital – Boston, MA
Dr. Lilian C. Kabeche is a postdoctoral research fellow in Dr. Lee Zou's lab at Massachusetts General Hospital/Harvard Medical School. Dr. Kabeche obtained her graduate degree in Biochemistry in Dr. Duane Compton's lab at Dartmouth College, investigating the regulation of kinetochore-microtubule attachments in mitosis. During this time, Dr. Kabeche discovered the role of many key mitotic proteins in maintaining correct kinetochore-microtubule attachments to promote faithful chromosome segregation. Her work identified a novel role for cyclin A in this process.
After finishing her Ph.D., Dr. Kabeche went on to work in Dr. Scott Gerber's lab, where she explored the contribution of karyotype changes to drug resistance. She later transitioned to Dr. Zou's lab, where she is currently investigating the role of DNA damage checkpoint proteins in mitosis.
Dr. Kabeche is an active member of the scientific community and strives to increase minority support and diversity in science through her participation in the Annual Biomedical Research Conference for Minority Students (ABRCMS) and the American Society for Cell Biology Minorities Affairs Committee.
Mia Levine, Ph.D. | University of Pennsylvania – Philadelphia, PA
Mia Levine is an Assistant Professor of Biology at the University of Pennsylvania, where her new lab investigates the causes and functional consequences of chromatin protein evolution. Mia's interest in DNA packaging started as a graduate student with David Begun at UC Davis, where she pursued dissertation research on the population genetics of Polycomb group genes in Drosophila melanogaster.
Mia deepened her interests in chromatin evolution as a postdoctoral fellow at the Fred Hutchinson Cancer Research Center in Harmit Malik's laboratory. Here, she conducted research on the evolutionary and functional diversification of the Drosophila Heterochromatin Protein 1 gene family. At UPenn, Mia's independent laboratory integrates evolutionary theory, transgenics, and cell biology to understand how and why recurrent adaptive evolution shapes telomere protection and faithful sex chromosome transmission.
Stefano Santaguida, PhD | European Institute of Oncology and University of Milan - Milan, Italy
Dr. Stefano Santaguida is an Assistant Professor of Molecular Biology at the University of Milan and a Group Leader at the European Institute of Oncology (IEO, Milan, Italy). Dr. Santaguida obtained a PhD in Molecular Medicine for his work in the laboratory of Professor Andrea Musacchio at the European Institute of Oncology (IEO, Milan, Italy) where he studied the molecular mechanisms underlying proper execution of cell division.
For his post-doctoral studies he joined the laboratory of Professor Angelika Amon at the Massachusetts Institute of Technology (MIT, Cambridge, US), where he focused on several aspects of the consequences of aneuploidy on cellular functions. In his own lab, Dr. Santaguida aims to provide a molecular characterization of the pathways deregulated in aneuploid cells, with the hope to facilitate the development of therapeutic interventions targeting the aneuploid state of cancer.
Jason Sheltzer, Ph.D. | Cold Spring Harbor Laboratory – Cold Spring Harbor, NY
Jason Sheltzer received an A.B. in Molecular Biology from Princeton University and a Ph.D. in Biology from the Massachusetts Institute of Technology. At MIT, Jason worked in the laboratory of Dr. Angelika Amon to characterize the effects of aneuploidy on genome stability and tumorigenesis. Following graduation, Jason established his own research group as a Fellow at Cold Spring Harbor Laboratory. The Sheltzer Lab applies in vitro, in vivo, and in silico analyses to understand the genetic changes that underlie cancer development and progression.
Neil Umbreit, Ph.D. | Dana-Farber Cancer Institute – Boston, MA
Neil Umbreit attended graduate school in the Department of Biochemistry at the University of Washington. There, he studied the protein machinery that partitions the copies of genetic information equally between daughter cells during cell division. After earning his Ph.D. in 2014, he took a postdoctoral position in David Pellman's laboratory at the Dana-Farber Cancer Institute. In the Pellman lab, he is studying how errors in chromosome segregation during mitosis can predispose cells to acquire mutations, including large-scale rearrangements of the genome, which are a hallmark feature of many cancers. He is especially interested in understanding how genomes continue to evolve over time after these initial mutagenic events, as this has important implications for tumor development and potential therapies.
2015 Scholar Award Winners
Esra Akbay, Ph.D. | Dana-Farber Cancer Institute – Boston, MA
Dr. Akbay grew up in Turkey and earned a Bachelor of Science degree in Molecular Biology and Genetics from Bilkent University in 2005. She then entered the Cancer Biology program at the University of Texas Southwestern Medical Center in Dallas. Her studies focused on understanding the development of Type I and Type II Endometrial Cancers to develop new treatment strategies. After receiving her PhD degree in 2010, Dr Akbay began her postdoctoral fellowship focusing on generating clinically relevant genetically modified mouse models of Lung Cancer at the Dana-Farber Cancer institute in Boston, Massachusetts. She showed that oncogenes have additional effects other than cell intrinsic effects, and can potentially have critical roles in the escape of tumor cells from the immune surveillance. She continues to work on developing strategies to overcome resistance mechanisms to targeted agents and immunotherapies and developing novel treatment strategies that utilize host defense mechanisms in the treatment of lung cancer.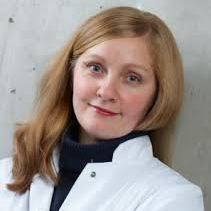 Annette Kunkele, MD | University Hospital Berlin – Germany
Dr. Kunkele did my thesis at the German Cancer Research Center in Heidelberg in the field of cancer immunology. She started her pediatric residency 2007 with Dr. A. Eggert, an internationally recognized expert in treating pediatric cancer. In 2011 she applied for a grant from the German Government that enabled her to take 2 years off from the clinic and spend this time entirely in a research lab abroad. Since her German lab focuses on neuroblastoma, the most common extracranial solid tumor in children, Dr. Kunkele joined Dr. Jensen's lab at the Ben Towne Center for Childhood Cancer Research where she could combine research in the field of neuroblastoma and in the field of immunotherapy.
The main focus of Dr. Kunkele's work was on optimizing T cell therapy for neuroblastoma. Therefore she worked with T cells, a subgroup of the white blood cells, which are the natural killers in our blood and protect us from infections by killing infectious cells. Dr. Kunkele isolated these T cells from blood and "taught" them how to find neuroblastoma cells, and how to kill them in the most efficient way. At the end of 2014 Dr. Kunkele returned to Germany with the goal to initiate a clinical CAR-T cell trial for children with neuroblastoma here according to the Seattle protocol.
Shannon Maude, MD, Ph.D. | Children's Hospital of Philadelphia – PA
Shannon Maude, MD, PhD is an Attending Physician in the Division of Oncology at The Children's Hospital of Philadelphia and an Assistant Professor of Pediatrics at the University of Pennsylvania Perelman School of Medicine. Dr. Maude received her MD and PhD degrees from the University of Pe nnsylvania School of Medicine as part of the Medical Scientist Training Program. She subsequently completed her Residency in Pediatrics and Fellowship in Pediatric Hematology/Oncology at The Children's Hospital of Philadelphia. Dr. Maude has a special interest in novel therapies for acute lymphoblastic leukemia, particularly targeted therapy approaches and engineered T cell therapy. Adoptive transfer of T cells engineered to express a chimeric antigen receptor (CAR) has emerged as a powerful, targeted immunotherapy with dramatic clinical responses. While complete remission (CR) rates as high as 90% have been reported in patients with relapsed and highly refractory acute lymphoblastic leukemia (ALL) and sustained remissions are observed in some patients, relapses have been seen. Dr. Maude focuses on mechanisms of relapse and novel approaches to overcome resistance to CAR-modified T cell therapy.
Stefani Spranger, Ph.D. | Massachusetts Institute of Technology – Cambridge, MA
Dr. Spranger's pre-doctoral research focused on fundamental human immunology with an orientation towards immunotherapy for acute myeloid leukemia. Her training was supervised by Prof. Dr. Dolores Schendel, Chair and Full Professor at the Helmholtz Center Munich and affiliated professor at the Ludwig-Maximilians- University Munich. During this period she was exposed to the principles of basic human immunology but she also established novel pre-clinical mouse models. Dr. Spranger's work focused primarily on the generation of dendritic cellbased vaccines and adoptive cell therapy using TCR-modified peripheral blood lymphocytes. Despite this clinically-oriented environment, basic research observations were made with high impact in the field. In order to further train in the field of tumor immunology, in particular using mouse models, she joined the laboratory of Prof. Dr. Thomas F. Gajewski at the University of Chicago, Professor Department of Pathology, The Ben May Department for Cancer Research, and Department of Medicine - Section of Hematology/Oncology. Since joining the laboratory she has enhanced her technical and academic skills related to tumor immunotherapy and the use of genetically engineered mouse models for cancer development. During the last three years, Dr. Spranger has made the novel discovery that tumor cell-intrinsic activation of the oncogenic Wnt/β-catenin pathway results in exclusion of T cells from the tumor microenvironment. This work has recently been published in Nature. Using this model as well as others, she am investigating further the interaction of tumor cells with host immune cells and in particular how specific oncogenic pathways can mediate immune evasion.
2014 Scholar Award Winners
Chad Pecot, MD | University of North Carolina – Chapel Hill, NC
Chad is an Assistant Professor at the University of North Carolina that specializes in lung cancer. His laboratory is located in the Lineberger Cancer Center and is focused on studying metastatic biology of lung cancer. As a prior cancer patient, his passion is to make high-impact discoveries in cancer biology and translate these to the clinic as rapidly as possible.
Over the past several years his research focus has been on defining novel roles of metastatic biology, as well as how to apply therapeutic RNA interference applications to inhibit metastatic disease development. Along these lines, he has recently developed a microfluidic device that can capture and characterize circulating tumor cells (CTCs) that are highly metastatic (Cancer Discovery, 2011). Also, Pecot's work on utilizing therapeutic RNA interference to target metastatic biology has recently been published in several high-tier journals (Cancer Cell, Nature Communications and Cell).
Mario Shields, Ph.D. | Cold Spring Harbor Laboratory – Cold Spring Harbor, NY
Dr. Shields is a postdoctoral fellow in the laboratory of Dr. Mikala Egeblad at Cold Spring Harbor Laboratory. He is employing a novel approach of live animal imaging to dynamically monitor interactions between cancer cells and components of the tumor microenvironment. More specifically, he is investigating how changes in the extracellular matrix molecules surrounding pancreatic cancer cells can regulate growth, metastasis and resistance to therapy. He received his PhD in Life Sciences from Northwestern University.
Louise van der Weyden, Ph.D. | Wellcome Trust Sanger Institute – Cambridge, England
Dr. Van der Weyden is a Senior Staff Scientist at the Wellcome Trust Sanger Institute (WTSI) in Cambridge, UK. She received her Ph.D. in cancer biology from the University of Sydney, Australia, before moving to the UK to work as a Post-doctoral Research Fellow at the WTSI. In Professor Allan Bradley's laboratory her research focused on generating and characterizing mouse models of cancer. Most recently, she has undertaken a research program that focuses on understanding the nature of metastasis, in particular melanoma metastasis. Her work includes investigation of the role of the host in metastasis and cross-species comparisons of sequencing primary melanomas and their metastases.
2013 Scholar Award Winners
Cory M. Johannessen, Ph.D. | Dana-Farber and Broad Institute – Boston, MA
Dr. Johannessen joined Dana Farber and Broad Institute after completing his dissertation at Harvard Medical School and Brigham and Women's Hospital. He devised a novel screening approach to rapidly and systematically interrogate individual genes for their ability to mediate resistance to RAF kinase inhibitors in malignant melanoma. This has revolutionized the process of drug development and drug target identification both at the Broad Institute and in the larger scientific community.
Kristopher A. Sarosiek, Ph.D. | Dana-Farber Cancer Institute – Boston, MA
After receiving his PhD in Molecular and Cellular Pharmacology, Sarosiek went on to the Dana-Farber Cancer Institute, Harvard Medical School for his postdoctoral fellowship. Sarosiek is working on another ongoing research project with the American Cancer Society Postdoctoal Fellowship to predict tumor chemosensitivity and identifying mechanisms of resistance in ovarian cancer.
Kris Cameron Wood, Ph.D. | Duke University – Durham, NC
Wood was recruited as an Assistant Professor in the Duke Department of Pharmacology and Cancer Biology. He obtained his Ph.D. at MIT. By training in engineering and biology while at MIT, Wood placed himself in a unique position to develop novel approaches and technologies to address central questions in functional genomics and its applications to cancer biology and therapy. He also developed a series of new technologies and devices that enabled the delivery of complex multi-drug formulations or which permitted multidose administration of drugs at various anatomical sites. Wood's graduate training allowed him to acquire expertise in chemical synthesis, drug formulation and in whole animal pharmacology.